As part of our initiative to support entrepreneurs, startups and business owners – we actively put on and seek out the best local events for entrepreneurs.
"You don't know what you don't know until you know it"
Events serve to educate and support entrepreneurs through their startup Journey.  Any experienced entrepreneur knows that it can often be a long and lonely road to success, this coupled with the need to perform roles outside of your area of expertise can lead to an overall daunting and difficult experience.
Coming along to events ensures that you are up to date with current trends across various industries, meeting people in similar circumstances and also taking advantage of opportunities that can go a long way to helping your business.
Join us at our next event and find out what it is all about.  Very rarely is it a waste of time, so if you haven't already RSVP to the next one!
Hope to see you there!
Proto: Discover Startups
April 30 @ 12:00 pm

-

2:00 pm
Related Events
Discover Startups with Proto
You're excited by startups, or you already have an idea. You may not know where to begin but you have a passion for making an impact!
In this 2 hour workshop, you'll learn about the basics of startups, how to validate opportunities, understand lean startup concepts, and discover how to become a startup ideas machine!
Gain industry-tested tools, tips and skills so you can take the next practical steps in making your idea a reality.
Discover Startups is the first of a series of four Proto workshops but you don't need to complete the workshops in order. 
Proto
Proto is the INCUBATE program designed to help you evolve real ideas into early-stage startups.
It's a series of workshops that are open to all University of Sydney students, alumni and staff.
Find out more at incubate.org.au/proto.
Proto is delivered by INCUBATE, the award-winning startup accelerator program founded by the University of Sydney Union.
Facilitator
Lucas Hakewill joined INCUBATE to shape and run our pre-accelerator program, Proto, which equips students with the skills to tackle the early stages of building a startup. He brings experience in intrapreneurship and technology, and is always excited about solving big problems with empathy and creativity.
FAQ
Who can join?
Proto is open to all University of Sydney students, staff and alumni.
There is no assumed knowledge to join Proto.
How do I get to the INCUBATE Hub?
To access the INCUBATE hub, enter the Wentworth Building from the Butlin Ave entrance. Take the lift or stairs to level 4, and the entrance is to your right.
The closest train station is Redfern, and the closest bus stop is City Rd before Butlin Ave.
Paid parking is available in the Seymour Centre. Limited untimed free parking is available on Butlin Ave.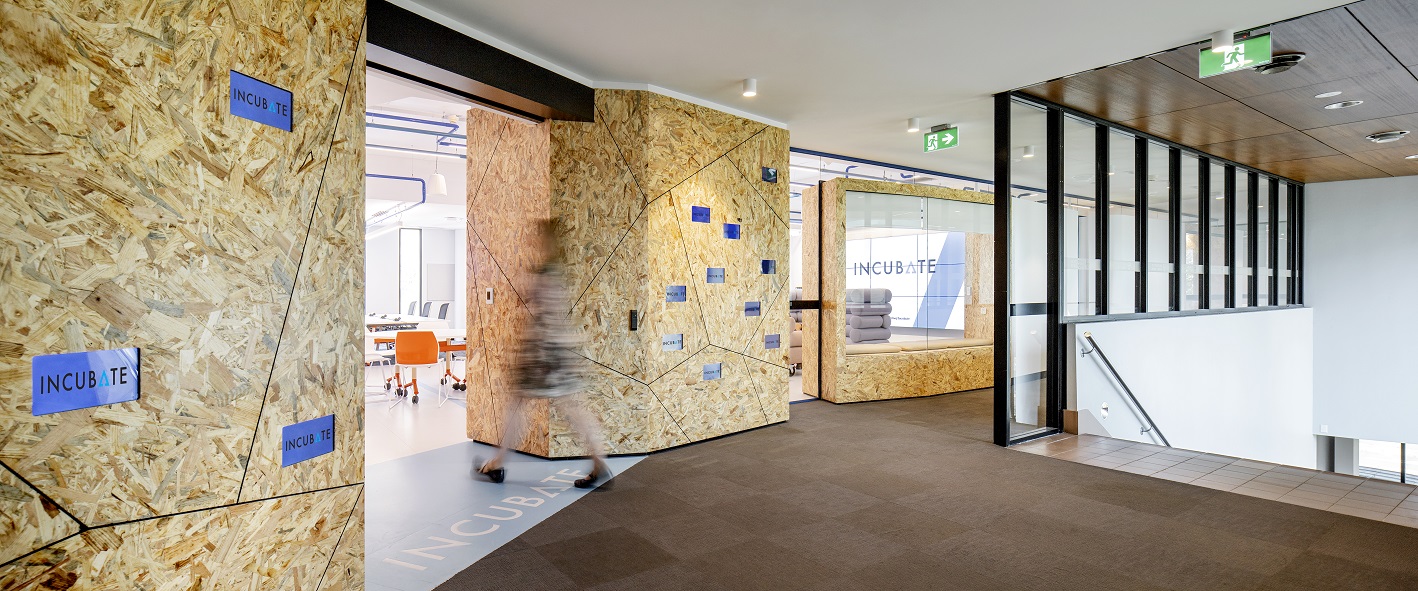 More questions?
Get in touch with [email protected]
Related Events